WARNING: THIS IS THE OLD WEBSITE, PLEASE USE THE NEW ONE TO GET CURRENT RELEASES!
1. Download the file matching your TS3-Installation (either 32 or 64 bit) from the right and run the installer.
2. Open TeamSpeak 3 and let it search for updates. Since the plugin requires you to use one of the latest release candidates, this is neccessary.
3. (If required) install the TeamSpeak 3 update.
4. Re-start TeamSpeak.
5. Make sure Push-To-Talk is enabled. Even if you want to use VAD.
6. Click "Settings" > "Plugins" and make sure "Soundboard" is enabled.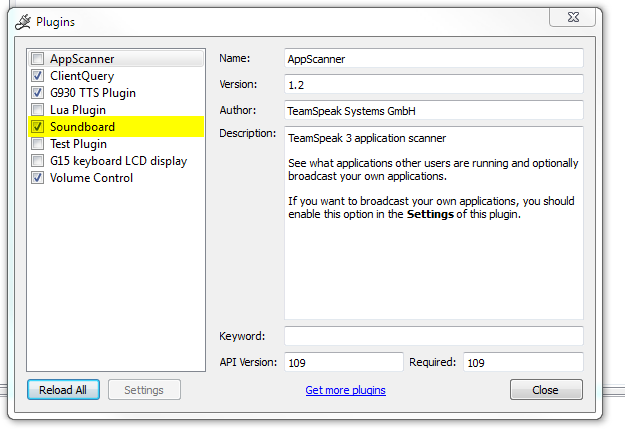 7. If you want to use VAD, click the "Settings"-button when the "Soundboard"-entry is highlighted. Check VAD. You are ready to go!
8. If you want to use push-to-talk: Click "Settings" > "Options" > "Hotkeys" and change your current push-to-talk hotkey to something you won't use at all :)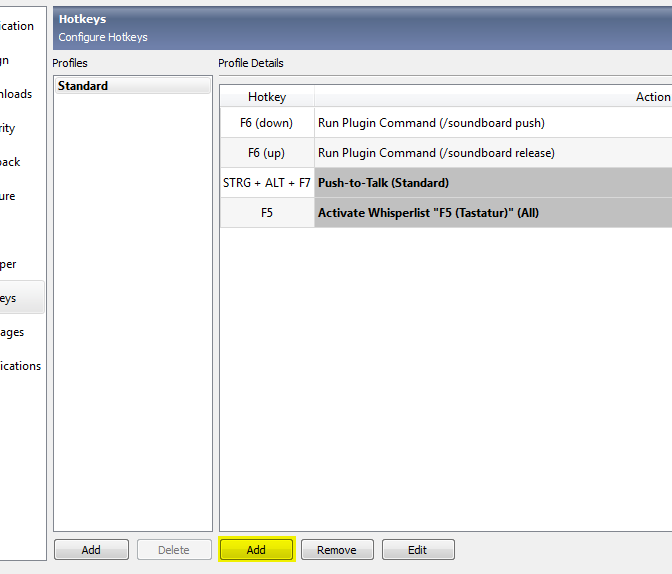 9. Create a new hotkey by clicking "Add" below the "Profile details".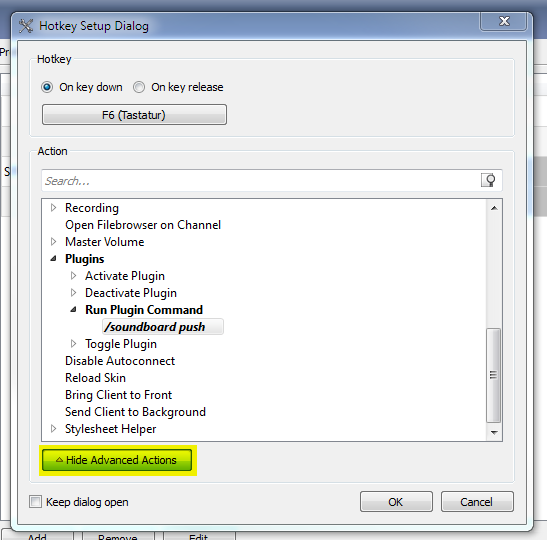 10. Select "On key down" and assign a new hotkey by clicking the button below ("No hotkey assigned"). Afterwards click "Show Advanced Actions" and select "Plugins" > "Run Plugin Command" from the list. Enter /soundboard push as command. Save settings by clicking "OK".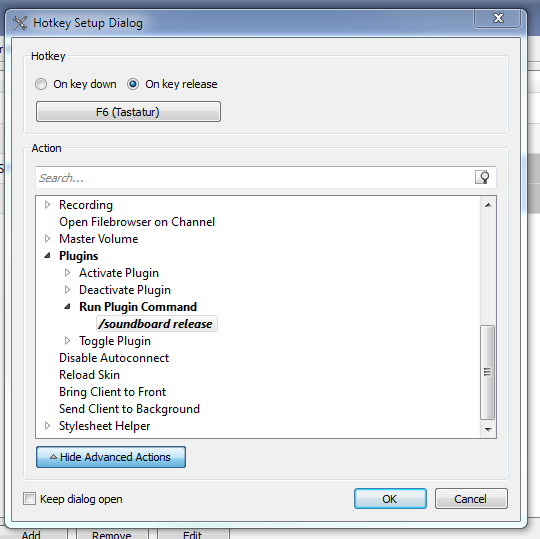 11. Do the same as in the last step but this time select "On key release" and enter /soundboard release as command. Click "OK" to save.
12. That's it, you're ready to go.